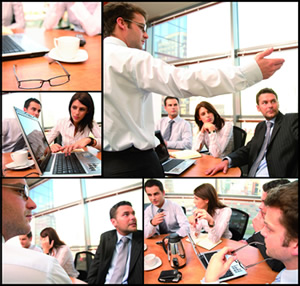 Your people. Your most valuable assets. Finding the right person for the job is vital, and it begins and ends with one simple step: Submit your requirements to FinderSeekers®, and an exhaustive search begins for the specialists you need in category management, consumer packaged goods sales and account management expertise, marketing, and more.
Our focus is to secure permanent placement of middle to senior levels including Marketing, Sales, and Category Management talent.
Our Objective: Exceed our client expectations by providing value in unmatched service and locating the top industry talent for your business.
Our Strategy: Today's Top Performers rely on a professional recruiter who utilizes a consultative approach to offering "true" career advice and direction.
We incorporate industry experience which gives us immediate credibility with these top performers. We provide insights and compelling rationale into our recruiting presentations.
We will search for the right person for you. Our process includes contacting leading Passive candidates. These individuals are gainfully employed professionals who are the Top Performers for their current companies. They are not actively seeking other opportunities. These same candidates, once convinced of the prospect of making a viable change, will become Top Performers within their new companies.
We provide assessment tests if desired by our clients.
We provide professional reference and background checks.
All our candidate hires are guaranteed.
Our fee schedule ranges from contingency to retained depending upon the level and complexity of the job assignment.
Examples of completed search assignments on behalf of our clients include:
Vice President of Sales
Vice President of Marketing
Director of National Accounts
National Accounts Sales Manager
Director of Marketing
Product Manager
Region Sales Manager
Category Manager
We offer affordable outplacement and job seeking assistance for your employees. These services can be offered to employees who may not normally receive outplacement and career assistance. The best news is that these services are absolutely free to both your company and the individuals! Some of our HR clients and contacts are using the web site to direct job applicants and individuals they cannot help or respond to.
Contact us for more information.